Consistent, Competitive and Innovative Producer of
PVC Compound and Masterbatch
Able Industries…
Believing in Perfection
Colourful Solution for your Products
Quality at the Top
Environmental Friendly ROHS and REACH Compliant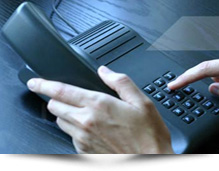 Contact Us
Able Industries
Y- 3, Okhla Industrial Area,
Phase- 2,
New Delhi- 110020.
Ph : 011- 66601141, 66601142,
Email : info@ableindustries.in

Welcome to
Able Industries
An ISO 9001:2008 Certified Company founded in 1992 has travelled a long way in the field of Plastics in India. Able Industries is in the business of Compounding having focus on wire and cable industries.
Apart from manufacturing PVC Compound & Masterbatch , Company is also into manufacturing of Thermoplastic & Thermosetting Components.
Able Industries manufactures PVC Compound & Masterbatch for wires & cables which can be used in almost every possible Sheathing/Jacketing and Primary Insulation application for various product areas like consumer electronics, power cables, control cables, automobiles, building wires, telecom sector, fibre optics etc.
The Company has been involved in business with renowned corporations in both Private & Public Sectors.
Able Industries manufactures PVC Compound & Masterbatch which are specifically formulated to meet Indian Standard & Other International Standards. Our Company specializes in providing customised PVC Compound Solutions.
The Company's manufacturing facility is located at Okhla Industrial Area in New Delhi, India covering a land area of 30000 sq ft. and having a production capacity of 10,000 TPA.
The Company is certified to ISO 9001:2008, ISO 14001:2001 & OHSAS 18001:2007.
Our Company places particular emphasis on performance, quality, safety & environmental integrity of its products and processes.