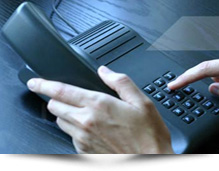 Contact Us
Able Industries
Y- 3, Okhla Industrial Area,
Phase- 2,
New Delhi- 110020.
Ph : 011- 66601141, 66601142,
Email : info@ableindustries.in

Able Industries
Profile
Vision
To become the leading PVC Compound and Masterbatch supplier in India.
Mission
Our mission is to:
Supply our customers quality products and services at competitive prices.
Ensure the longevity and success of our company through expanding markets and continuing to service our existing business.
Develop our employees to achieve success through professionalism, integrity, honesty and fairness.
Maintain the highest levels of ethics in our relationships with suppliers, customers and professional associates
Commitment to Quality
We pride ourselves as a leader in quality within the industry. We have a company-wide commitment to quality which ensures the customer receives a thoroughly checked product conforming to all the customer specifications.
Customer Satisfaction
In addition to our quality commitment to ensure a satisfied customer, we are also committed to the best service in the industry.
We treat our customers with honesty, integrity and professionalism.
Environmental Concerns
Able Industries accords a very high priority to environmental protection as part of its social responsibilities and commited to substantially improving the environment.
In this regard Able is certified to ISO 14001 Environment Management System.
Our Company also manufactures PVC Compound as per ROHS & REACH Compliance.